A trusted financial planner for life.
Committed to comprehensive care.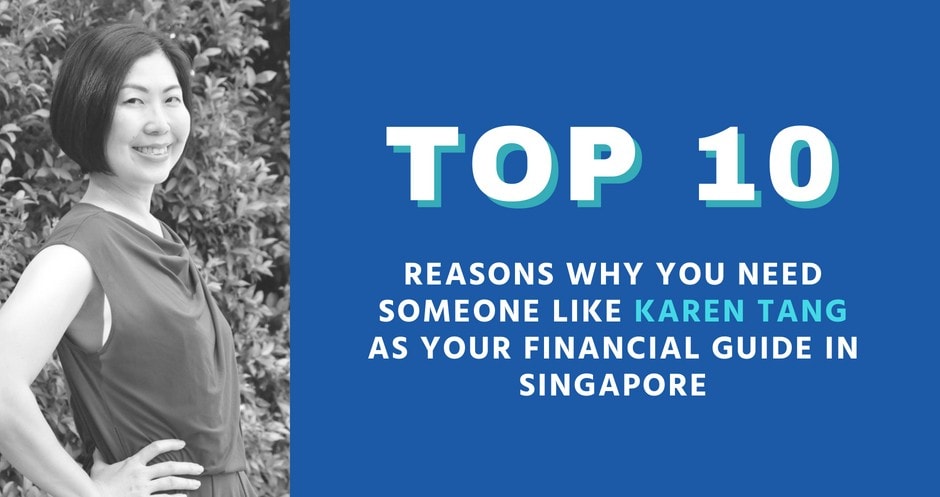 1) Karen is a CERTIFIED FINANCIAL PLANNER™
This the world-recognised gold standard in financial planning. Only those who have fulfilled CFP Board's stringent requirements can call themselves a CFP® professional. The CFP® certification also includes the Associate Financial Planner (AFP) and Associate Wealth Planner (AWP) qualifications. Furthermore, Karen is also an Associate Estate Planning Practitioner (AEPP®).
Individuals who hold CFP certification agree to abide by a set of documents collectively referred to as CFP Board's Standards of Professional Conduct. This includes a Code of Ethics and Professional Responsibility, Rules of Conduct, Financial Planning Practice Standards and Candidate Fitness Standards.
There are six examinations to clear and candidates typically put in up to one thousand hours of classroom and self study. Applicants for CFP certification must possess at least three years of full-time experience delivering all or part of the financial planning process to clients.
2) With Karen, you receive all the essential wealth planning services.
The scope of her financial planning expertise include:
Cash flow analysis
Balance sheet analysis
Tax planning
Children's education planning
Risk management
Investment planning
Retirement planning
Estate planning
3) Karen is highly experienced in financial planning. She has a decade of international experience before her financial planning career.
She received her degree after a 3-year full time course in Alberta, Canada (University of Calgary). Thereafter, she worked for a multinational bank in 10 countries across 3 continents for 9 years. With over 12 years of experience as a financial planner in Singapore, Karen understands what is involved in the financial planning journey of every individual.
4) Through Karen, you get access to many of the best life insurers and asset management companies in the market.
This ensures that you will have access to multiple solutions that are most suited to address your needs. Through Karen, you have access to a one-stop professional advisory and financial services provider.
5) Karen's specialty is in planning for female clients.
She understands the unique requirements and concerns of women. It is not surprising that a large number of her clients are successful female professionals in the banking, investment, medical and education domains. Whether you are a single or a married woman, Karen will be able to help you document, organise, plan and execute your financial plan.
6) Karen compares and selects the best options for you.
Through rigorous research, Karen will help you to compare and choose the best from the various options. Of course, this would require her to spend a good amount of time studying the fine print, terms and clauses and sometimes even cross checking with someone from the insurance company.
7) Karen is an expert with software that can do the math for you with great accuracy.
No worries if number crunching is not your cup of tea! Karen is here to do the tough work for you. With the numerical details, she will be able to formulate your personalised financial plan.
8) Karen has herself been a recipient of both good and bad financial planning advice.
She is on a mission to save others from the damaging effects of the latter! It is the 'life changing' experience with her comprehensive financial planner many years ago that spurred her on to embark on this career. She saw this as a platform whereby she can empower more people to avoid grave financial mistakes and make well informed financial decisions.
9) Karen coaches you, helps you discover more about your own true values, preferences and motivations.
This is at the heart of what she does. Life planning is the process of helping you focus on the values and motivations in your life. It is in using these goals and objectives that she guides you in your planning process. Karen is committed to your continuing education – she believes that when armed with the right knowledge, you can make meaningful and financially sound decisions. She also provides you with a sound, robust and logical framework for making foundational and structured financial decisions. She will handhold you every step of the way!
10) Karen is part of a multi-award winning organization.
The company has received many prestigious awards, reflecting their growth, achievement, strategic intent and progressiveness. It also upholds high professional standards for its financial planners. Some of these awards are:
Excellence in Professional Development Singapore 2017
Best Financial Advisory Firm Singapore 2017
Best Client-Centric FA Firm Singapore 2017